NEED TRAINING OR SUPPORT?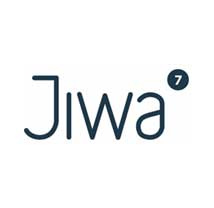 No Problem
We have put together a series of training videos covering everything from Basic Navigation through to Inventory, CRM, Order to Cash, Purchase to Payment, General Ledger, Cash Book, Landed Cost, Material Requirements Planning, Manufacturing, Job Cost, Service Manager, and  Jiwa POS.
Created by our Support Team, who have with over 20 years experience with Jiwa software, our Jiwa Training Videos get straight to the point and include tips, tricks and shortcuts to make sure you are using Jiwa7 to its full potential.
We also have a number of  videos covering topics such as Integration to WooCommerce, Shopify, Magento, Web Shipping Tools and Payment Gateways. We also cover topics such as User Security, Emailing, SMS Messaging,  Bank Statement Feeds, Supplier Rebates, Complex Price Schemes, Work Order Scheduling, Live integration to Microsoft Excel and Microsoft Power BI, SAP Crystal Report Creation and SQL Query design
Get the most out of your Jiwa investment today by joining the Attkey Support Club to access these training videos, free phone support, monthly blog updates for all your Jiwa users and much more!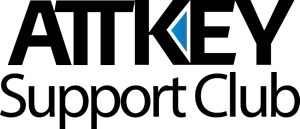 Web Special
1 YEAR SUBSCRIPTION half price (reg $200 p.m.)
Support Club
Phone, Video & Web Support
Includes Tips & Tricks

JIWA Financials has been making business software since 1995. Its code is based on 100% Microsoft technology and using SAP Crystal Reports for analytics. Put simply, with JIWA you get the best of leading Global Software vendors and local Australian business knowledge.
It's easy to use, contains all the features  you'd expect of a sophisticated business system and it's designed to help users gain quick and meaningful insights to their operations – either on premise, on cloud or on device.
What is included in the Attkey Support Club?
In a word freedom. Freedom to contact us and ask questions without the dollar meter ticking – by phone or by email. Freedom to watch and learn from our extensive video library and expand your knowledge in your own time. Freedom to know that our support consultants have over 20 years experience with the product so you can get your question resolved quickly and be confident you have the solution.
There are, however a few sensible caveats. In the interest of providing the best possible service and response time, Attkey Support Club phone and web support entails resolution of minor issues relating to day to day procedures involved with the operation of the Jiwa financials system by the client, and/or how it relates to other user applications such as Microsoft Excel, Microsoft Word and SAP Business Objects Crystal Reports.
Free Attkey Support Club engagements are expressly limited to issues that will be resolved in a time frame of less than 15 minutes. if a longer time is required, then a site visit  or remote support session will be suggested to resolve the issue, or our normal published rate of consultant charges will apply (levied in 15 minute intervals) for further phone/email/web support until the issue is resolved.
Multiple phone calls/ emails covering the same issue by a member of the Attkey Support Club will be deemed as being a continuation of the original phone call/email  for the purposes of calculation of support time charges by Attkey.
Computer network, printing, operating system and WebAPI Integration issues are outside the scope of Attkey Support Club unless they are of a minor nature.
Attkey Support Club membership web special of $1200 is levied for a full Calendar year, payable in advance. No pro-rata for part year membership is available.
Note the annual maintenance fee payable to JIWA Financials covers the unlikely situation of software errors and their resolution. JIWA Financials will provide Level 2 support (programming / database correction) and Attkey Computer Solutions level 1 support (facilitation).